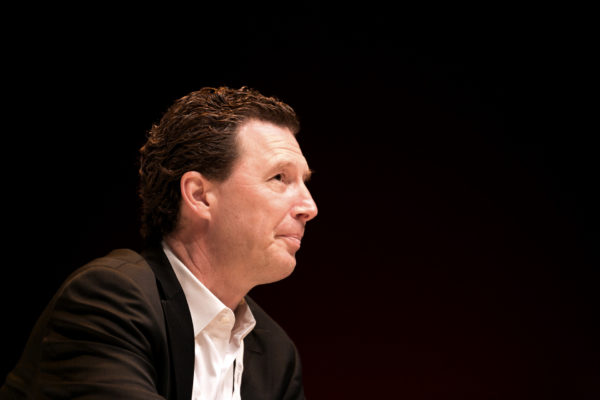 "For the past 5 years, we have worked with Caroline as the event photographer for NY Media Festival (NYME) and over 25 events we host around Manhattan – from private VIP parties to exhibitor events to open houses at Microsoft, iHeartRadio, Conde Nast and many more. She is hands down the best photographer we have worked with and a wonderful person to work with. The quality of her photography is top notch. She always captures the feeling and spirit of the event with flawless engaging imagery. But what is really special about Caroline is how she takes charge of the situation and integrates so well with our events team lending a hand even when it means putting down the camera to help. She always goes beyond the call. Caroline has my strongest recommendation, and I look forward to working with her for many more years to come."
– Ned Sherman, Chairman, Digital Media Wire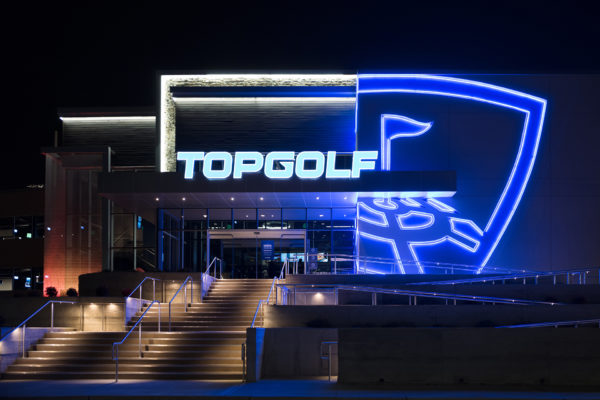 "I hired Caroline in my capacity as Photo Editor at Topgolf, but I have been familiar with her work for several years. She is not just a great photographer, she's a conscientious and thorough business-person who goes the extra mile. I feel like I don't need to worry about her 'getting it'. She understands the big picture and knows how to work with her clients. I am very happy with her work and hope to use her again."
– Vincent Carrella, Photo Editor, Topgolf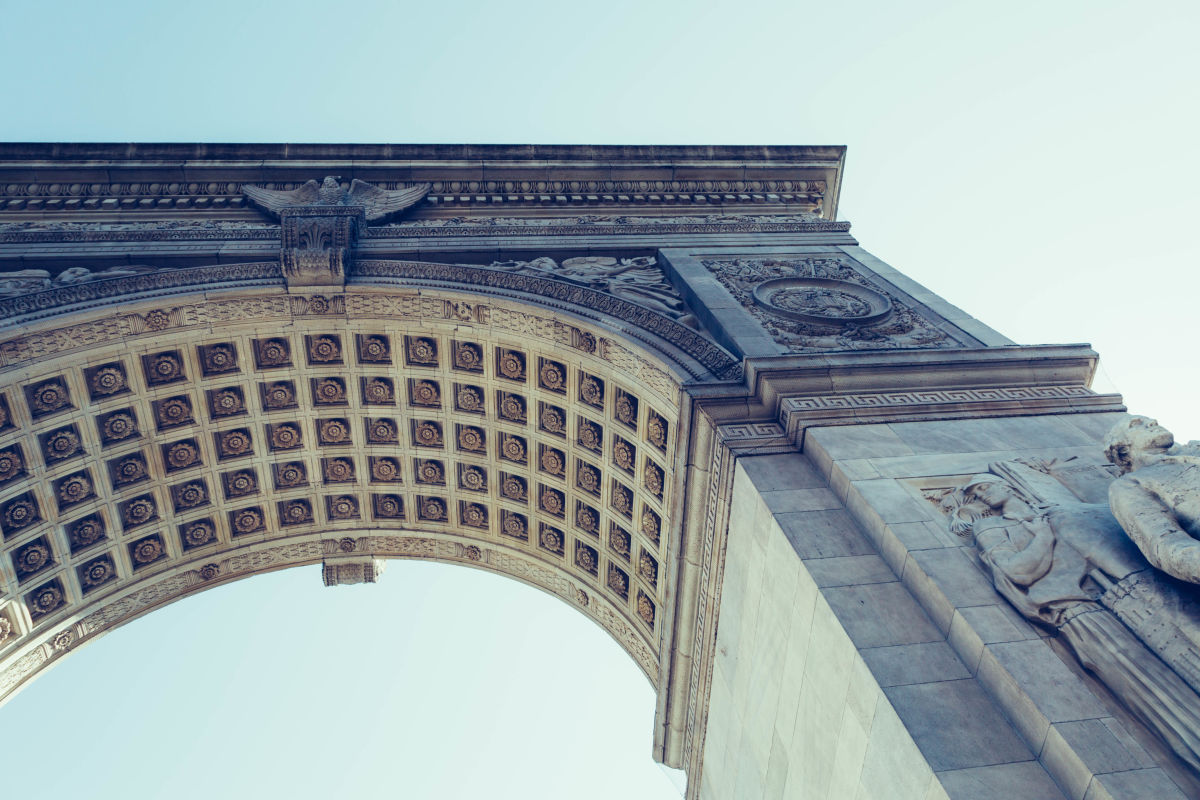 "This rave review comes approximately two weeks after Caroline shot our surprise proposal & engagement, followed by a surprise engagement party. Needless to say, the logistics around both surprise events were no small feat, and Caroline was one hundred percent the right individual for the challenge.
Prior to the big day, Caroline very quickly impressed me with her professionalism, prompt responses to my many questions, and genuine enthusiasm for the complex engagement scheme I was attempting to pull off. I also greatly appreciated her willingness–I quote directly from CS herself–to "work with [her] clients to reach a mutually agreeable price," which we were able to do instantaneously and with ease over a brief phone call… on a Sunday, might I add, because Caroline was kind enough to work around my demanding work schedule and chat over the weekend.
My now fiancé followed scavenger hunt-style clues to Washington Square Park, where I was waiting with the ring. Caroline captured her reaction and the emotion of the moment with breathtaking precision and polish – all while fighting off the bystanders of NYC. She must have been a point guard in a previous life with those moves!
The photos from the shoot that followed the proposal leave us speechless, and have brought tears to the eyes to many who have viewed them. Our guests at the engagement party had nothing but fantastic things to say about Caroline. Her patience, creativity, ability to quickly adapt to changing light, and eye for favorable angles and backdrops yields an incomparable finished product that we will cherish for years to come.
Ultimately, Caroline went above and beyond in countless ways. She explored the park around the time that shoot would occur to pre-plan. She visited the engagement party venue beforehand to understand the space and light. We met an hour earlier than we originally agreed, and she stayed entirely too late because our timeframe ran behind. I would pay her double what she originally quoted, if only she would let me!
In short: If your wedding, engagement, event, headshot, maternity, [insert ANY event here] photographer is not Caroline Sinno, you are simply missing out on a wonderful experience and truly impeccable photos.
Until next time, CS – you're not rid of us just yet!"
– Lauren Vallee, Commodities, Goldman Sachs & Co.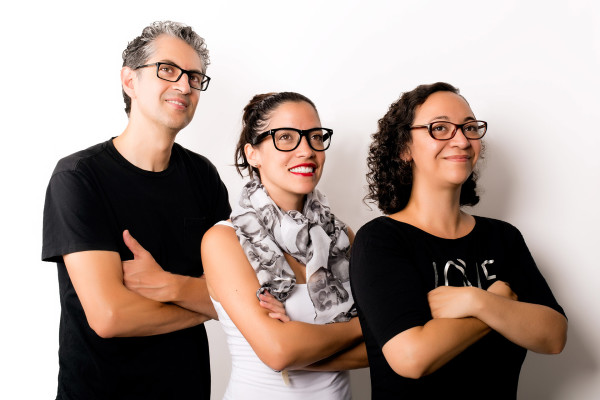 "Caroline Sinno is simply THE BEST! I work in marketing, branding and PR so we constantly require photography services for events or professional head shots for clients.
Let me explain that the way that I define a good photographer is someone who understands their craft very well (technically speaking), who has a unique and very creative eye, who understands how to adapt to last-minute changes when shooting, and who is very professional (even with the most difficult clients). Furthermore, a good photographer is someone who knows how to make the person in front of the camera almost forget that there IS a camera on them — to relax and be natural and (gasp) enjoy the experience of being photographed.
Having said that, Caroline (in all aspects) is truly exceptional. We once booked her for a client who was very camera shy (actually, it was for a group shot for managers of an organization). They came in unsure, nervous, ambivalent. Not only were they immediately put at ease, they had fun during the shoot and it SHOWED in the photos. Caroline was able to take my suggestions, add to them and bring them into fruition in such a way that she surpassed my initial vision for the shoot. The clients were EXTREMELY happy and shocked that they all looked so good!
I should also add that I think a good photographer (and business person in general) is someone who will go the extra mile willingly to deliver the goods. For this same client, Caroline worked morning, noon and night to rush us proofs (despite being slightly sick). Not only did she never complain, she was happy to do it and offered to do more if necessary (who does that these days?!!). She genuinely cared about the client being happy (trust me when I say, they were!).
Like I said, she is simply the best. Very happy we've had the opportunity to work together and I look forward to working with her as long as she continues to work the camera!"
– Charlie Oliver, Digital Media Strategy & PR, Served Fresh Media

"Caroline was incredible to work with. From our first meeting through the final editing process, she was very attentive to detail and gave great creative suggestions. The final images exceeded our expectations. I would highly recommend her!"
– Stacey Bossard, CMO, Hirepurpose

"I have worked with Caroline on 3 separate occasions – one for a friend's photo shoot, and twice for photography sessions for my company. Not only was I impressed with her combination of professionalism and warm personality, but also her attention to detail and making sure she got all the right pictures made such a difference when it came time to review the photos!
She truly has an eye for photography and it is evidenced in her great work product. Caroline was also very accommodating to my schedule and that of my associates, which is a huge plus.
What really makes her stand apart is not only her time during the shoot, but the tremendous amount of time she spends making the pictures look great in the editing process. Caroline makes sure they look amazing when it's time for you to get them! Never over-edited or fake, just making them really beautiful (i.e. deleting a twig on the ground, editing a piece of hair that covered part of a face, etc).
Was a pleasure to work with her all around and will do it again in the future!" 
– Ingrid Miskinis, Founder and CEO at Talaria Flats

"I have never done a professional shoot before and understandably was a little nervous. Caroline's radiant personality and gentle approach immediately put me at ease. Caroline has suggested that we do a shoot in central park. There are so many beautiful areas and Caroline definitely took advantage of them.
I had an absolutely wonderful time shooting and couldn't wait to see the end result. Caroline was so professional and timely with giving me regular updates on how far along she was with editing the pictures. The results were awesome. I couldn't believe how fun, and natural the pictures turned out to be. She played with light and color so nicely, which gave the pictures a unique look. I couldn't recommend Caroline highly enough for any photo shoot."
– Olga Novikova, Manager, HR Business Partner at Disney ABC Television Group

"Caroline worked for my nonprofit organization, Reach the World, to be the professional photographer for our annual benefit. This event hosts approximately 150 guests in a classy NYC location for an evening of socializing, speeches, auctions and programming.
The job requires attention to detail, collaboration between the photographer and staff as to which photos to shoot and when; sensitivity to people who may not necessarily want to be photographed; and manipulation of difficult lighting situations, etc.
Caroline was incredibly professional and capable during the three-hour evening. She navigated the social and professional demands of the event perfectly. Somehow, despite seriously bad lighting despite in the space itself, she managed to produce perfect, clear photos that captured all of the most important moments in a journalistic manner. I would highly recommend Caroline!"
– Heather Halstead Gustafson, Executive Director, Reach the World

"I hired Caroline to take some professional head shots for me, and she did an amazing job every step of the way. She was on time, enthusiastic, creative, open to ideas, and fun (which is good when you're spending a couple hours with someone where smiling is required). I was also thrilled with the final shots and ended up with many great options to choose from. I'd recommend her to anyone looking for a talented, easy-to-work-with photographer!"
– Stephanie Meyers, Social Media Editor at Inc. Magazine

"Our company needed head shots for our executives and new employees so we hired Caroline who had previously shot some corporate events for us. She was extremely professional, versatile and easy to work with. We had a large number of people to cover so Caroline made time to come in on multiple occasions to accommodate various schedules and get it all done. She then worked with each person individually to make sure they were happy with their shots.
Caroline has a natural eye for photography and I would highly recommend her services."
– Tina Shih, VP Marketing, Arkadium, Inc.

"Caroline ROCKS!! She is a HUGE talent behind the lens. I hired her to snap shots of me singing at one of my more high profile gigs, and she was a pro, from the initial conversation, through to receiving the final shots, which were heart-stopping beautiful and she captured the essence of my music and the scene at the venue which was NOT easy to do, b/c the lights were so low.
She found an ingenious solution–make most of the photos b&w, which worked great, given the retro styling and feel and props of the show; her bold creative choice totally worked, and her finishing touches on the final shots (i.e., corrections and whatnot) were expertly and subtly done.
Plus, she's just a fun, extroverted, personable human being who was instrumental in making that night a rousing success. I'd hire her again in a heartbeat. Thank you, Caroline, for your work, and for being you!"
– Joanne Weaver, Musician

"Caroline has taken photos of me on several occasions for both personal and professional use and I was extremely satisfied with the outcomes. When I first worked with her I was a "newbie" to someone taking professional pictures of me, so needless to say I was a bit nervous going into it, but her patience, kindness and adaptability made me feel at ease quickly. Caroline has a natural talent with envisioning captivating images and I would recommend her to any of my friends or family without a doubt."
– Judith Fleschner, Senior Internal Auditor, DB US Holding Corporation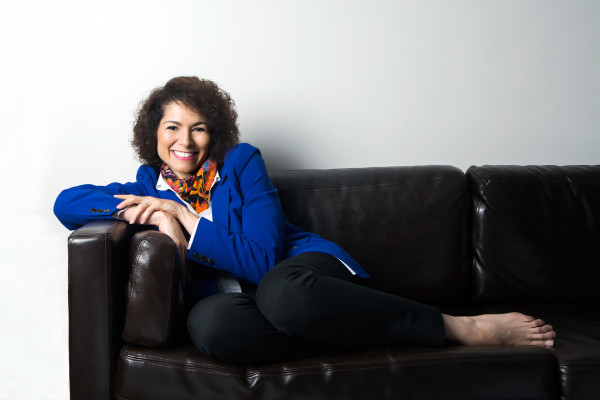 "Caroline is a true gem, no question.
I found her online as I was researching photographers for professional headshots. I run my own business, including a professional blog, and want to make sure I present myself in the best way possible. I was drawn to Caroline's portfolio of beautiful, natural photographic work, sensing that she cares more about using her art to please her client vs. the other way around.
She proved my hunch right the first time we spoke on the phone. She was warm, personable and she took the time to listen to what I wanted. I've worked with other photographers and, quite honestly, many make you feel like a prop, not a person. With Caroline, I was instantly comfortable and confident that working with her would be easy. She also gave me great advice before the shoot to prepare (clothing, hair, makeup).
The shoot itself was a dream. My teenage daughter joined us and the three of us had a great time. I could not get over how quickly the time passed! Caroline was expert in her use of space and light. We even experimented outside the backdrop to great effect. The shots, before editing, look fantastic. Of greater importance is the way she worked – natural, professional and compassionate. My time with her was fun, like hanging out with an old friend. I cannot wait to see the final product.
I recommend Caroline without reservation and definitely will work with her again for family and professional photos."
– Kristina DiPalo, Founder of Elysian Communications and blog DailyWorkLife.com plus regular contributor to The Huffington Post.

"First of all I want to say this lady is one of the nicest persons you could ever meet!! My wife and I went to New York for our Honeymoon. We were looking for a photographer to recreate images of our wedding day. It got to the 3rd day of our honeymoon and we still where thinking whether to get them done (our real wedding photos where terrible) seen as I had carried my wife's dress around on the plane from England I was determined to get them done. We asked our hotel did they know of any one they did but at that same time we had used Yelp! and found Caroline.
We decided to cancel the other photographer we had contacted because I just had a "feeling" from Caroline's email that we should book her for the shoot!! The day was a most memorable experience for Mandy and I. Caroline turned up like a Vanity Fair Photographer, cool and edgy, and we knew instantly that we had picked the best photographer for us. So, the shoot began on a very cold day and for those hours we got to know Caroline quite well. The shoot was booked for 2 hours, but Caroline was not a clock watcher – it went well over that and Caroline would of carried on longer, but we had a Broadway musical!!
That was our best day ever in New York and Caroline was a major part of it. We said our goodbyes after the shoot and we felt quite sad like when a friend is leaving you. So we get's back home and in a matter of a week the images are ready via drop-box. We excitedly sat down to look at the memories and all we can say about them is Wow!!!! They are amazing! Please if you need a photographer in New York, book this amazing woman – you won't be disappointed. Amazing Photographer and we would class her as a friend now:)!"
– Simon Woodcock, Photographer, UK

"We hired Caroline to shoot our destination wedding in New Orleans, and she did an amazing job. Really creative in terms of angles, framing, subject, etc. We wanted lots of candids, and a lot of depth of field, and she totally nailed that. She also did a great job capturing the character of our guests and loved ones. She really got a few snaps of everyone, and a few more of the important people. Caroline's just super thoughtful and intuitive like that–she'll read the situation, understand what and who's most important, and capture it.
She's also incredibly well organized. Beforehand she went over a full shot list with us, had us make Pinterest boards so we could give her a flavor of the kinds of shots we were looking for, both of which I think really helped us get what we were after. I actually have a degree in photography and used to be a pro photographer myself, so I thought I could save some money by doing any color correction and retouching myself. But Caroline went ahead and did some anyway–and I have to say I'm glad she did.
Caroline really has a superb eye for detail, (which is incredibly important in photos that you're supposed to treasure for the rest of your life), not only in her shots themselves, but also with her retouching–just the right tweak to the color and saturation made for a great antique look that wasn't too gimmicky or overproduced looking. Really can't recommend her enough!"
– Meg Carlough, Yoga Instructor & Director of Special Programs, House of Jai Yoga

"We were in the market for a wedding photographer and my fiancé, now husband, knew of Caroline through a mutual friend. We were both dead set of not having a wedding album full of "posed" pictures–line up the family and get them to say "cheese" when scripted. We checked out her website and were impressed with her still life photos, whether they were of empty children's swings moving softly through the wind or hundreds of locks fastened to cables and fences symbolizing locks of love.
In our gut, we thought Caroline would be able to achieve what we wanted–photos of people caught off guard having fun.
The pictures are fabulous–Caroline and her assistant captured exactly what we wanted. Our photos have blown away our friends and family. Our mothers carry the albums we made for them everywhere they go to show friends and family, believe it or not.
If you are looking for standard "mug shot" wedding photos, go to any photographer. If you want photos that are unique, beautiful and bring tears to your eyes, definitely give Caroline a call. You will not be disappointed. Your friends will be jealous as they gaze through your pictures versus theirs because they are going to see right away how lame their posed shots are compared to your artistically created compilation.
When you hire Caroline, you are hiring a creative artist, not just a photographer."
– Jeanette Rooney, CPA, Director, Alliance Management Finance, Merck & Co

"Caroline Sinno Photography was a fantastic choice for my wedding!  Caroline is personable and detail-oriented, and she goes the extra mile to ensure the photographs she takes align with your vision.  Her candid style pictures came out amazing, and I received lots of compliments on the unique pictures I had.  Caroline and her assistant worked super hard on my wedding day to ensure they didn't miss any little detail and I had thousands of shots to choose from.  I am very happy with the photography, the level of service and the quality of selections that I received with Caroline Sinno Photography."
– Beverly Pisarczyk, SVP, Group Account Supervisor at UNIFIED

"I worked with Caroline on putting together my wedding album. And thank God I did.  My wife and I were so disappointed with how our original pictures turned out (Caroline was NOT the photographer), that we basically never bothered to follow up and go through the process of having our album created.
Fast-forward 4 years.  Wedding Group One, our actual photographers are long since out of business.  I decide I'm going to surprise my wife by pulling together the album.  I reached out to Caroline not knowing where to start.  I explained to her the situation and how disappointed we were with our original images and the lack of artistic touch up.
Caroline immediately responded and expressed how confident she was that we could turn lemons into lemonade here. I answered a few more questions and then we agreed to meet so I could give her the CD's I had with the raw images (which by the way she made very easy by coming to my office).
Within a matter of days, I received an email from Caroline letting me know that she had reviewed all 1,100 images, a task that in and of itself had seemed insurmountable to me! Based on her review of the images, she was able to put forward a comprehensive recommendation that detailed next steps, an estimated timeline for completing the work and some pricing options.  It was a very transparent process.
One of the things I liked most about working with Caroline was how consultative she was. She was forward leaning with regards to recommendations but never tried to "sell" me on anything.  As someone who knows next to nothing about photography and pulling together a wedding album, this approach was very much appreciated.
By the time all was said and done, Caroline had managed to touch up close to 200 images and create an album we're now proud of. She solicited my feedback throughout and would not rest until she knew I was 100% satisfied.  Caroline was patient and never made me feel like I was being difficult or picky even though at times I probably was.
Ultimately, I felt the entire time like this was "our" album, and that the end product and resulting smile on my wife's face (when she saw it) was just as important to Caroline as it was to me. Thank you, Caroline!"
– Evan Epstein, Director, US Head of Professional Recruiting at Alcoa

"Caroline Sinno's work, professionalism, and attitude are a rare trifecta. My wife and I are thrilled to share our experience. I did a lengthy search for NYC photographers for a professional maternity shoot as my wife neared the end of her pregnancy. Caroline immediately shined through all findings.
After I contacted Caroline, she quickly arranged an initial meeting to discuss our shoot. She took the experience further by corresponding with us before our picture day to collaborate and consult on ideas. Her energy, creative approach, and immediate attention to the details of our shoot were impressive. It was clear that she was the right photographer, and I also arranged for future newborn pictures as well.
Scheduling with her was easy – she was very accommodating to our needs and wants. The experience of taking photos with Caroline was delightful! She brought us to Manhattan locations we never would have picked if left to choose on our own (HUGE positive). It was clear that in our initial conversation she picked up on things about our photo interests and us as a couple.
The final product was beyond our expectations. I've seen many great professional pictures from family and friends, but nothing on Caroline's level. We feel very lucky to have found her. Caroline will be the only one creating images that document our important events from now on. Both the Maternity and Newborn shoots were fun, professional, and with results our family has commented, "should be in a magazine!" and "we want to visit from Michigan to have her take our photos."
Clearly, we are big fans. Not just from one experience, but two. Happy to share a very well deserved, glowing recommendation!"
– Margot Spera, Sr. Placement Specialist at Willis

"Caroline photographed our family – an expectant mother, dedicated father and spunky three year-old girl. She met us at our home to take some shots as well as a nearby park. Caroline's soft and gentle approach made the photo shoot such a fun experience. She was extremely professional and patient throughout the entire hour and half photo shoot.
Her keen eye and ability to think on her feet to quickly come up with the best location based on the lighting was critical in making the pictures come out so beautiful. The end product is beautiful – her editing style keeps the shots so clean, crisp and genuine looking.
We have already received an endless number of compliments on the incredible quality and are so happy to have had the chance to work with this artistic genius. We already plan to use Caroline again for our next child too – I highly recommend her for any photo shoot!"
– Mona Shah, Senior Account Manager

"When you announce to your 14-year-old daughter that it's time to get your picture taken again for the annual Christmas card, you can imagine the eye rolling and the foot stomping.  But I promised her we'd be going to a new, hip photographer in Manhattan (instead of the one that had been making ducky noises at her for the last 13 years).
Caroline sent me to a café nearby, grabbed her camera gear and took my daughter for a walk around lower Manhattan. As I heard told later, Caroline and my daughter quickly bonded.  (I think secretly my daughter came to quickly enjoy feeling like a fashion model on the streets of NYC).
Despite it being a chilly, drizzly day, they returned with pictures that were filled with warmth and, in this Father's opinion, showed off my daughter's inner spirit, as well as Caroline's generous talent.
As you can imagine, we came away with not only the perfect Christmas card, but also a number of fantastic portraits.  The final proof of a successful day; my daughter couldn't wait to post her favorite shots on Instagram.
Since our initial shoot three years ago, we have booked Caroline twice more on an annual basis. She has also used my daughter as a fashion model in her recent shoot with Lee Lee's Forest on location at the South Street Seaport!!! We couldn't be happier with the outcome of all four shoots!"
– Christopher Sikora, VP, Sales, Level 3 Communications

"I hired Caroline last year to take photos for our holiday card of my then eighteen-month-old daughter, and she did an outstanding job. My daughter is typically hesitant and shy around strangers, and this was her first time getting professional photos taken so I was nervous about how the experience would go.
Caroline immediately put me at ease and included my daughter as much as she could in the process.  She managed to get some gorgeous shots of my daughter (despite some tears!) and we had many choices not only for our holiday card but to frame as well. She captured my daughter's silly and happy spirit, and each photo had an artistic quality.
We more recently hired Caroline to take pictures of our newborn baby, as well as our now two-year-old, and once again, we were very impressed. Taking photos of a newborn, two year old, and two tired new parents is no easy feat and Caroline captured this special time for us beautifully.
It was so easy working with her and welcoming her into our home It was like having an old friend over to catch up. She made us all comfortable, and was very understanding of the many needs of both of our children. Our home is full of framed pictures taken by Caroline, and we can't wait to add to our collection with our future work with her."
– Lauren Byers, NYC Department of Education